Kad biraš svoj budući posao, bitno je da je poslodavac provjeren, a radna ponuda i lokacija odgovaraju barem djelomično tvojim uvjetima i željama. Zato smo izdvojili atraktivne poslodavce na još atraktivnijim lokacijama kako bismo ti olakšali proces. A za ekipu koja je već bila na Work and Travelu prijašnjih godina imamo posebnu ponudu!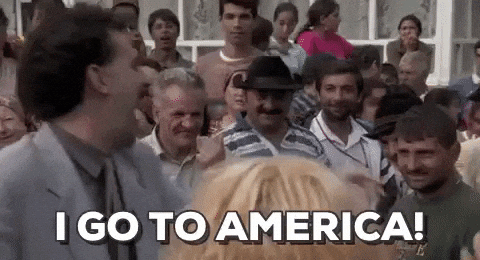 Što možeš odabrati?
PLACEMENT opciju:

Cedar Point Amusement Park (Sandusky, Ohio) – najveći zabavni park u Americi

Stop and Shop Supermarket (Marstons Mills, Massachusetts) – odlične satnice i lokacija

Whitefish Mountain Resort (Whitefish, Montana) – posebne pogodnosti za zaposlenike kao što su free upad na avanturističke aktivnosti (zip line, mountain biking) i popusti u njihovim restoranima i trgovinama

Vail Heavenly Gondola Base Transit Center (South Lake Tahoe, California) – jezero Tahoe – bistro plaventilo u sunčanoj Kaliforniji

Vail Northstar California Resort (Truckee, California) – posao u resortu za poželjeti :)
Bez brige, još radnih ponuda možeš pronaći na našoj stranici.
SELF opciju (samo za CIEE) - imamo još mali broj mjesta, požuri s prijavom do 15.2.
U veljači te očekuju čak tri događaja na kojima možeš odraditi intervju za svoj budući posao. Na njima će sudjelovati i gore navedeni poslodavci.
6.2. Virtual Recruit Event
19.2. February Virtual Event
22.2. In-person event Zagreb (Hotel Dubrovnik)
Neke od radnih ponuda koje su dostupne: Housekeeper, Boat Cleaner, Cashier, Prep Cook, Food and Beverage Utility Staff, Fine Dining Host(ess), Adventure Park Attendant, Lift Operator i druge!
Ako si se i ti zagrijao/zagrijala za ljeto u Americi, slobodno se prijavi putem linka, ili se direktno javi našem kolegi na m.knezevic@integraledu.hr, te na broj telefona: 01/4683381.